Patilwadi Resort
Photos

(11)

Overview
Amenities
Tariff
Location
Reviews
Contact Us
Patilwadi Resort is situated at Kelva Beach. Beautifully maintained by Mr. Kundan Patil. It has an eye-pleasing green environment, complete beach access and budget accommodation. Patilwadi Resort offers many indoor and outdoor gaming facilities like cricket, football, volleyball and many more. The speciality of Patilwadi Resort is homemade food which is not only delicious but is made from fresh ingredients keeping your health as a priority.
The wadi features a beach view. A variety of playing activities will keep the kids busy. Patilwadi Resort is privileged to offer guests a relaxed holiday. Our resort team is here to make sure your stay exceeds your expectations and becomes an unforgettable one. local attractions like Kelwa beach, Shitladevi temple, Fort and
more...
Room type: Private room
Bed type: Regular
Bedrooms: 4
Doublebed rooms: 1
Bathrooms: Attach
From Beach: Beach Touch
One Day Capacity : 100 Persons
Overnight Capacity : 25 Persons
Security Deposit:As Per Booking
One Day Check In Check Out:
9.00am to 5.00pm
Overnight Check In Check Out:
10am to 9.30am OR 5pm to 4.30pm
Identification Card: According to government regulations, all adults must carry one of these photo ID cards at the time of check-in: Driving License, Voters Card, Passport, Aadhar Card. Without valid ID the guest will not be allowed to check in.

Cancellation policy: Advance booking payment 100% non refundable.
Pet Allowed
Hookah Allowed
Cable TV
Hot N Cold Water
Veg N Nonveg Food
Out Door Dining
AC / Non AC Room
Swimming Pool
Garden Area
Generator Backup
Inverter Backup (Lighting Only)
Outdoor Smoking
Room Services
Attached Bathroom
Tile Floor
Extra Bed (On Request)
Daily Housekeeping
CCTV Outdoor Camera
Free Parking
Online Payment Accepted
Breakfast Area
Kids Play Area
Suitable for Events
Mobile Network
Music Allowed (Max. 10pm only)
Indoor Game (Volleyball, Badminton, Cricket, Chess, Ludo, Dart & Cards)
Alcohol, Cigarettes and Food are Strictly Prohibited in the room.
Take a look at our complete package below and compare the savings. If you have special requirements for food or entertainment, just let us know. We'll be happy to customize a package for you.
One Day Package
Non AC - Rs.750/- Per Person
Hall Sharing / Min.8 Persons, Timing: 9am to 5pm
Include: Morning 1 Breakfast + 2 Tea or Coffee + 1 Buffet Lunch (Veg or Nonveg)
Over Night Package
Non AC - Rs.1800/- Per Person
AC - Rs.2000/- Per Person
Hall Sharing / Min.8 Persons
Include: Morning 1 Breakfast + 3 Tea or Coffee + 1 Buffet Lunch and 1 Buffet Dinner (Veg or Nonveg)
Extra: Rs.100/- for Mutton or limited fish item (if required)
Over Night Deluxe Bay View Package

AC - Rs.2500/- Per Person
Cottage Sharing / Min.10 Persons
Facility: AC Room, Cabel TV, Beach & Sunset View from Room, Best for Group Booking
Include: Morning 1 Breakfast + 3 Tea or Coffee + 1 Buffet Lunch and 1 Buffet Dinner (Veg or Nonveg)
Note: Children below 4 years are free, Above 5 year charge will be full. Booking for familys, groups & married couples only. Above packages is not valid for X'mas to New Year. Maximum four people in one room. any notifications irrespective of the changes in rates on the website, do confirm the current rates of one day picnic and packages prior to booking by PHONE CALL.
Cancellation policy: Advance booking payment 100% non refundable.
Identification Card: All adults must carry one of these photo ID cards at the time of check-in: Driving License, Voters Card, Passport, Ration Card or Aadhar Card. (PAN Cards are not accepted)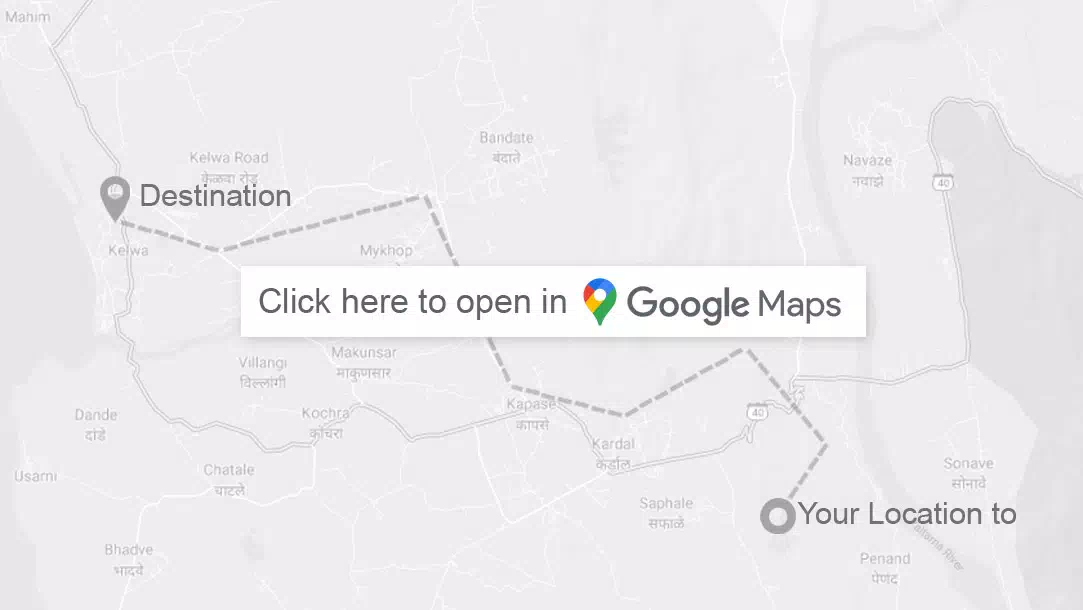 Really nice ambience with access to kelve beach. Best for families and groups to have a time off your busy schedule. Nrupal, the owner is polite and helpful. The food was authentic home cook food, really enjoyed it. Recommended if you are planning to go.

Valay Churi

Everything was beyond my expectations, facilities, rooms, everything. One thing which I absolutely loved was their hospitality. They just know how to pamper their guests in right way. Specially, Mr. Nrupal Patil, he is very polite and very generous. Talking about food, It was very delicious and tempting. Breakfast was served as a buffet. Lunch and dinner was great as well. Overall atmosphere was really great and joyful. You can play some of the indoor games as well... Also the beach view is pretty good. You can enjoy speed boat, camel or horse ride, or you can ride a buggy at Kelva Beach, which is at walking distance of 2 mins from this Patilwadi Resort. Basically I recommend this resort to everyone who is willing to spend quality time with friends or family, which is just 2 hrs away from Mumbai. I would definitely

Riya Raut

The best place experienced ever with great hospitality. The staff were kind and humble, ready to help out and the food was amazing! The rooms were spacious to chill out with friends as well as family. Ambiance was peaceful and unhurried. Very safe and Must visit place!!!!!

Nitin Gaitonde

Best place to visit in Patil wadi resort Kelve Palghar in every season. Very kind people. Best home made food to eat. It is just a one call away wherever in Palghar . Best service in town. Best service in cheapest rate. Very nice location. 24hr easily accessible way to beach. Special thanks to mr Kundan patil the owner of the hotel. And thanks to miss Tanuja Kundan patil for for serving us a delicious food. And thanks to mr Nrupal patil and mrsPrachiti patil for giving us service when we needed.

Prayag Patil

The most plus point of this resort is the direct access to Sea from within it through beautiful casurina garden. Twenty Four hours Sea is accessible to you and you have privilege to view the sky throughout the night. The yearly meteor fall can be seen without hindrance from anybody. This is the only resort where those who wish to enjoy on the natural soil with coconut trees surroundings it can get to experience it. The food served is hygienic and fresh from the farm or sea and the most tasteful in the area.

Naresh Save

Have heard about Patilwadi Resosrt and was so excited to book a trip there! It lived up to its reputation of being a fine hotel. The views from the ocean front room were gorgeous, loved having a roomy balcony in which t walking on the beach or relaxing by the gorgeous pool. The room was ample size, the bed super comfy with luxe linens, the bathroom had nice fixtures, plush towels and top of the line toiletries. We had breakfasts and dinner there and the menu for both had a great selection and the prices were very, very reasonable.

Ragini Nair

Great value. Just beside beach. Rooms quiet and clean. large courtyard amidst coconut trees in the front area good location, food is really good and not expensive, I really recommend the fish and chikan curry...

Shamir@786

Really good place to be with friends and family. Rooms are clean, spacious enough and well maintained. Staff members are great at hospitality. About food, it was delicious and amazing. You can also enjoy few indoor games along with that you can have access to the beach which is just at a walking distance like 2 minutes away. Would surely recommend you to visit this place and have a great experience.

Urmiksha Tawde
Patilwadi Resort
Near- Kelva Beach,
Tal & Dist: Palghar, Pin: 401401
Maharashtra, India.
Contact Number:

Kundan Patil +91 9860265339
Nrupal Patil +91 7744055015